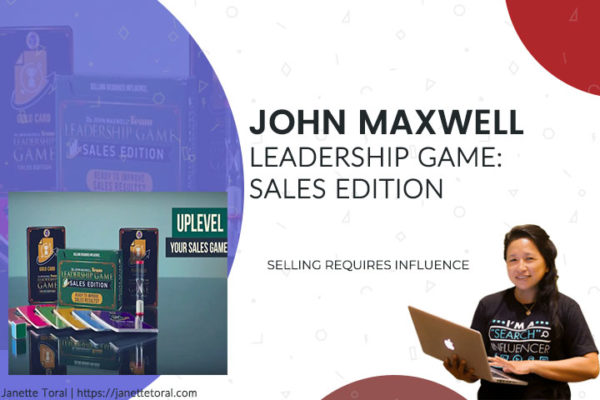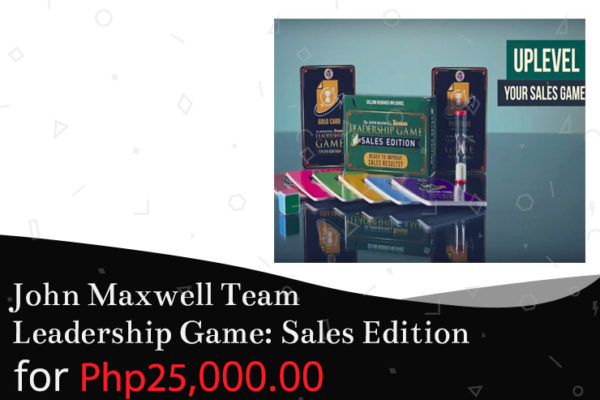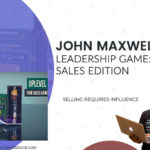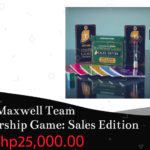 John Maxwell Leadership Game: Sales Edition
₱25,000.00
Description
The John Maxwell Team Leadership Game Sales Edition is a comprehensive game based on the teachings of John C. Maxwell.

Selling requires influence.

From sales professionals to business owners to corporate managers and executives, everyone benefits from influencing others towards the desired goal.

The Sales Edition of The John Maxwell Team Leadership Game will engage players in learning how to apply essential sales principles such as rapport, trust, credibility, buy-in, and persuasion.
This is a two-three hour game that allows 6 to 12 participants to interact on leadership topics with the game cards as a guide. After the session, I will submit a report recording observations and provide recommendations.
Transportation and accommodation cost is not included if outside of Metro Manila.
---
Only logged in customers who have purchased this product may leave a review.