My journey to personal branding began in 1999 when I decided to publish an e-commerce book, DigitalFilipino: An E-Commerce Guide for the eFilipino. I was preparing to retire from the Philippine Internet Commerce Society and want to establish my own brand, rather than be too identified with the organization I founded. 
This paved the way for the creation of DigitalFilipino.com and my numerous undertakings from books, research reports, e-commerce club, conferences, awards, courses, among others. 
Each experimental project was a calculated risk on my part as most of them were early of its time. However, I want them to be curiosity provoking enough that my target segment would care with I have come up with.
I had to be observant on various industry movements and private in dealing with the information shared to me.
These undertakings were meant to establish my brand. It is an ongoing process as markets and industry need changes. You need to research, adapt, grow, focus, and continuously add value to your target niche market. 
I have seen players come and go. Most who lost their edge, disappeared in the market, was a result of not living up to what their brand is supposed to stand for.
Creating a Fascinating Brand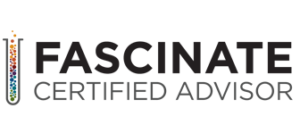 When DigitalFilipino.com turned 6 or 7 years old, I was uncertain of whether I could make my personal blog and experiments grow further. But after reading the book "Fascinate", I adopted the learnings towards improving my personal brand based on how the world sees me.
To deliver my highest value, providing independent insights, I decided to become a Fascinate Certified Advisor and incorporate branding as a must component in my e-commerce, digital marketing, sales, speaking, leadership training programs.
I also do coaching sessions helping professionals and decision makers discover their brand voice and stand out when they communicate (and connect).
Certified Branding & Influencer Marketing Specialist Program
This one-on-one and/or corporate mentorship program aim to help individuals and teams develop brand messaging strategy that can be applied to personal branding, sales negotiation, marketing communications, and online campaigns.

How to Fascinate® Training
Free Branding Learning Resources