I started as a public speaker in 1995 – mostly focused on e-commerce, digital marketing, and digital leadership topics. I have delivered talks to more than 1 million audiences in the Philippines and abroad. As a speaker, I share stories, current situation, aspirational future, my independent insights, and focused on a point I want the audience to take away with.
My presentation design is greatly influenced by my learnings from the elite Duarte Academy's Nancy Duarte (author of the books Resonate and Illuminate) where I completed a course on "Persuasive Presentations". I also strive to communicate and connect following John C. Maxwell teachings in "Everyone Communicates, Few Connect." 
My public speaking has opened the doors to many opportunities. I also have a soft spot for ambitious students in my programs who have potential and develop their public speaking abilities.
This is also the reason why I am inspired and passionate about my results-oriented training programs focused on helping others become better speakers. This includes giving them opportunities to speak in our events and gradually help them become respected experts in the process.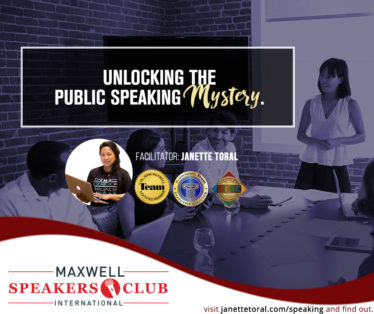 Maxwell Method of Speaking
"Everyone communicates, few connect. We will show you how to connect and make an impact through your speeches and presentations." – John C. Maxwell
Want to know the secret to getting anything you want in your professional and personal life? Communication. It is the key that unlocks the door to effectively influencing others. Whether you are leading a team of people in your company, running a business, negotiating a contract, or seeking buy-in from others, if you know how to communicate, you will be much more successful than those who do not. I can help you master the art of communication so you can connect and engage with others at every level.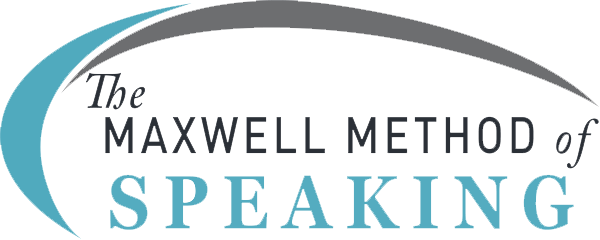 As an Executive Director and Certified Trainer of The John Maxwell Team, I am authorized to offer the following skills development program in speaking, presenting, and communicating.