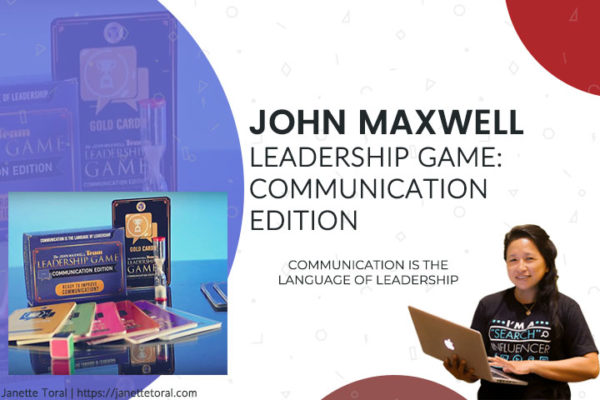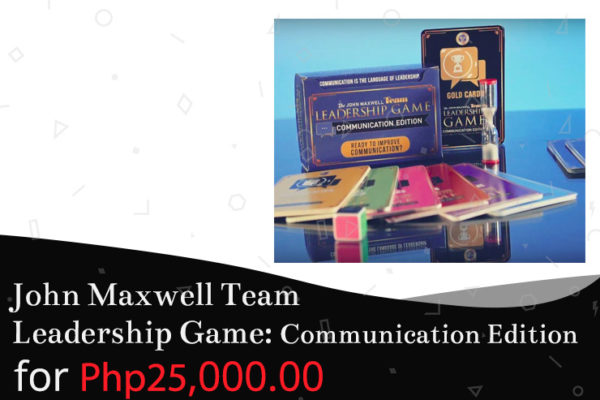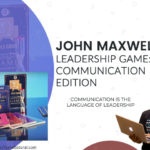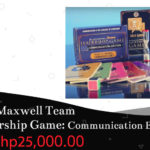 John Maxwell Leadership Game: Communication Edition
₱25,000.00
Description
The John Maxwell Team Leadership Game Communication Edition is a comprehensive game based on the teachings of John C. Maxwell.

Communication is the language of leadership.

Communication and teamwork are two of the greatest competitive advantages in the marketplace today. However, in most organizations, these two critical skills are highly undervalued and underdeveloped.

In the Communication Edition of The John Maxwell Team Leadership Game, participants will learn how important communication is for effective leadership, productivity, and profitability.

This is a two-three hour game that allows 6 to 12 participants to interact on leadership topics with the game cards as a guide. After the session, I will submit a report recording observations and provide recommendations.
Transportation and accommodation cost is not included if outside of Metro Manila.
---
Only logged in customers who have purchased this product may leave a review.