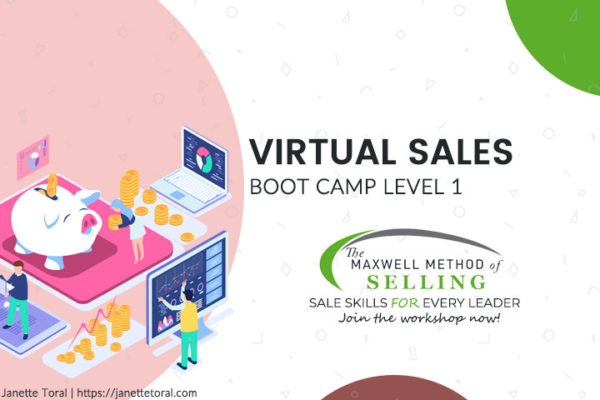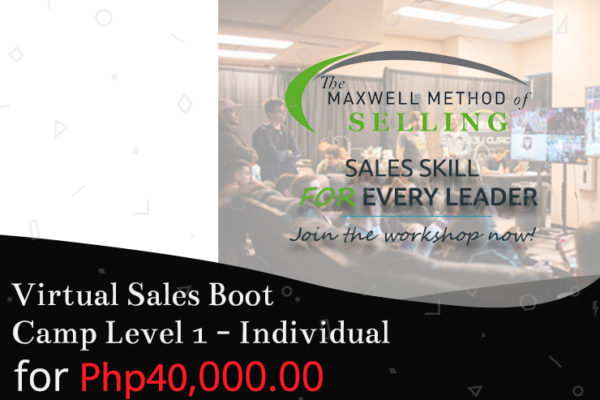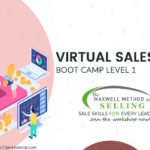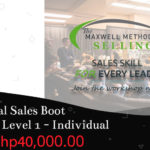 Virtual Sales Boot Camp Level 1 – Individual
₱40,000.00
Description
Based on the leadership principles and values of Dr. John C. Maxwell, leading authority on leadership development, each lesson in the sales training boot camp is designed to equip you and/or members of your team with the skills you need to improve your sales results.
Selling products, services or programs with confidence
Selling is influence
Whether you are an executive, career professional, or entrepreneur, knowing how to influence others to work with you or buy from you is essential.
Don't sell them. Lead them.
Guiding a person from an interesting prospect to a loyal customer, member, or client takes the skill of an effective leader. Learn to lead and you will learn to sell.
Do you want the transaction or the relationship?
People will not buy from people they do not know, like or trust. This boot camp will teach you the how and the why of building relationships with your prospect.
Look Forward to Selling!
Over the course of twelve weeks, you will learn how to effectively:
Serve others through selling.

Have the right posture, mindset, and attitude throughout the sales process.

Develop relationships versus make transactions.

Master the sales conversation and present your products, services or programs.
Upon completion of this training, participants will receive a certificate.
This is conducted via one-on-one webinar.
---
Only logged in customers who have purchased this product may leave a review.