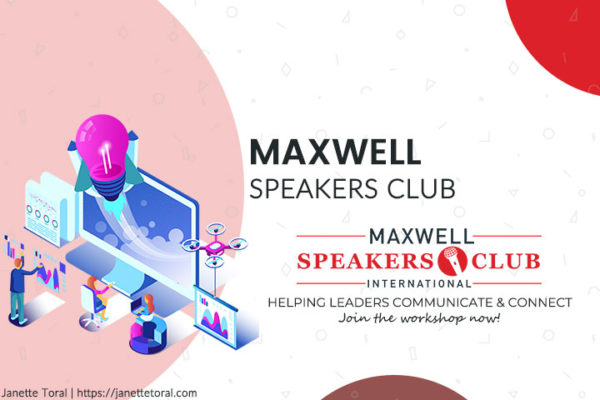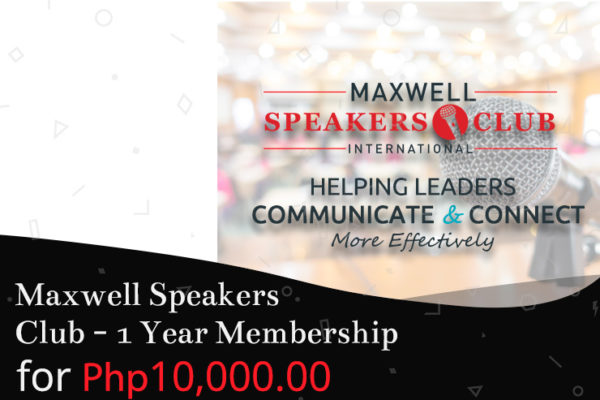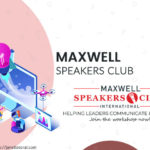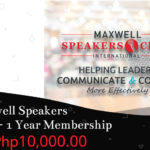 Maxwell Speakers Club – 1 Year Membership
₱10,000.00
Description
THE WORLD'S FIRST SPEAKERS CLUB DEDICATED TO HELPING LEADERS COMMUNICATE & CONNECT MORE EFFECTIVELY

Join our club for weekly online training, live speaking critiques, worldwide competitions and more!

Participating in the Maxwell Speakers Club is the next best thing to being trained by John Maxwell himself. Each week online, we will watch and extract lessons from John's live presentations and speeches. As your facilitator, Janette Toral will guide you through practical exercises to help you master your communication and become a better speaker. You will experience the same quality instruction used by John and Speaker Trainer, Roddy Galbraith, to train speakers all over the world through the John Maxwell Team.

Here's What You Can Expect:

Support and encouragement.

Teachings from the master communicator, John Maxwell.

Experiential learning through speeches lives feedback and critiques.

Practical weekly topics and assignments.

Participation in World Speaking Championships.
Our Online Weekly Speaker Training Continuity Program means you can:
Start at any time.
Learn and grow through active participation and real-time feedback.
Receive weekly modeling and teaching exercises.
Connect with like-minded professionals for support and accountability.
Each week we will build upon the previous week's lesson and help you master your style of speaking and delivery. Get valuable feedback from your peers, support others in their journey, and receive expert guidance along the way. The Maxwell Speakers Club is your place to become the best speaker, communicator and presenter you can be!
---
Only logged in customers who have purchased this product may leave a review.