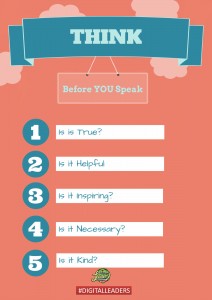 Continuing my sharing on the book "Winning With People" (and its workbook), there's a chapter in it that asks if we are Bob or do we have a Bob around us. Bob, in this case, is a person who has a problem with everyone. Bob is either a:
problem carrier
problem finder
problem creator
problem receiver
When dealing with Bob of our lives, I learned from John Maxwell that:
Respond with a positive comment
Whenever something negative gets brought to us, listen and point out the positive too.
Show concern for someone being criticized
Whenever motives are critiqued, give the benefit of the doubt. Believe the best in others.
Encourage steps towards resolution
Whenever someone brings a complaint about another person, best to get them to talk. Not doing so and just speculating would be like gossiping.
Ask Bob to THINK before speaking
Is is True? Is it Helpful? Is it Inspiring? Is it Necessary? Is it Kind?
Keep Bob away from others
Don't let their negativism spread.
Never let the situation mean more than the relationship
Whenever conflict arises between friends or peers, the first question I ask is do I still want to preserve the relationship with this person. More often than not, I do. Although restoring the trust in the relationship requires work and will take time, but it can be done.
Forgive and trust Bob again
Forgive as if you are in the right, you have power over the other person that can't be abused.
It should not happen again as forgiving doesn't mean that they can continue to hurt you. This has to be communicated.
Treat them according to their best qualities. The only way you can make another person trustworthy is by trusting them.